Apple cakes and pretzels, doctors and documentaries, stretches and strides; there's bound to be something happening this week worth leaving the house for.
Tuesday
Nov 17, 7pm @ Mao (Sofitel Hyland)
On Tuesday evening, dermatologist Dr. Reinhard Pettker and cardiologist Dr. Ye Han will be sharing their knowledge on how to prevent health issues in the rapid urbanisation of China. Parents are welcome to join and learn about the newest technologies in skincare, and how to deal with stress and protect the health of your heart. Attendance is free, scan the QR code to book a seat.
Wednesday
Nov 18, 7pm @ UP
Sadly, there's a dark side to honey. Boomi are screening a short film, titled "Rotten – Lawyers, Guns and Honey" looking into the shady industrial world of honey-making. Following the movie, guests will be given a chance to try four different types of honey. The entrance fee is 26rmb, and with each ticket purchased, Boomi plants a tree in Mongolia. Bring an old toothbrush and get 5rmb off a brand new recyclable bamboo one.
Thursday
Nov 19, 9.30am-1pm @ Shanghai Young Bakers
You might think
tarte tatin
is just apple cake
but no
, the French insist as they often do with these things. It's a "French pastry dish where the apples are caramelised in sugar and butter before the tart is baked." Sounds delicious, and both parents and kids can learn how to make
tarte tatin
at the Shanghai Young Bakers baking class. Costs 380rmb per person with proceeds going to charity training program.
Friday
Nov 20, 10.30am @ Shanghai Pathways
Shanghai Pathways is doing a walk along Suzhou Creek with tales of Shanghai gangsters, the earliest metropolitan fashion magazines and a look at an old battlefield. Costs 299rmb per person. Get in touch at shanghaipathways@gmail.com to get the meeting point.
Saturday
Nov 21, 10am @ Cotton's
Enjoy the strangely warm week of November with some morning yoga in the garden of
Cotton's
. The class is in English and guests are recommend to bring their own mats. Costs 88rmb, with a 15% discount on all food and beverages at the restaurant. Scan the QR code to join.
Nov 21-22, 11am @ 1933 Old Millfun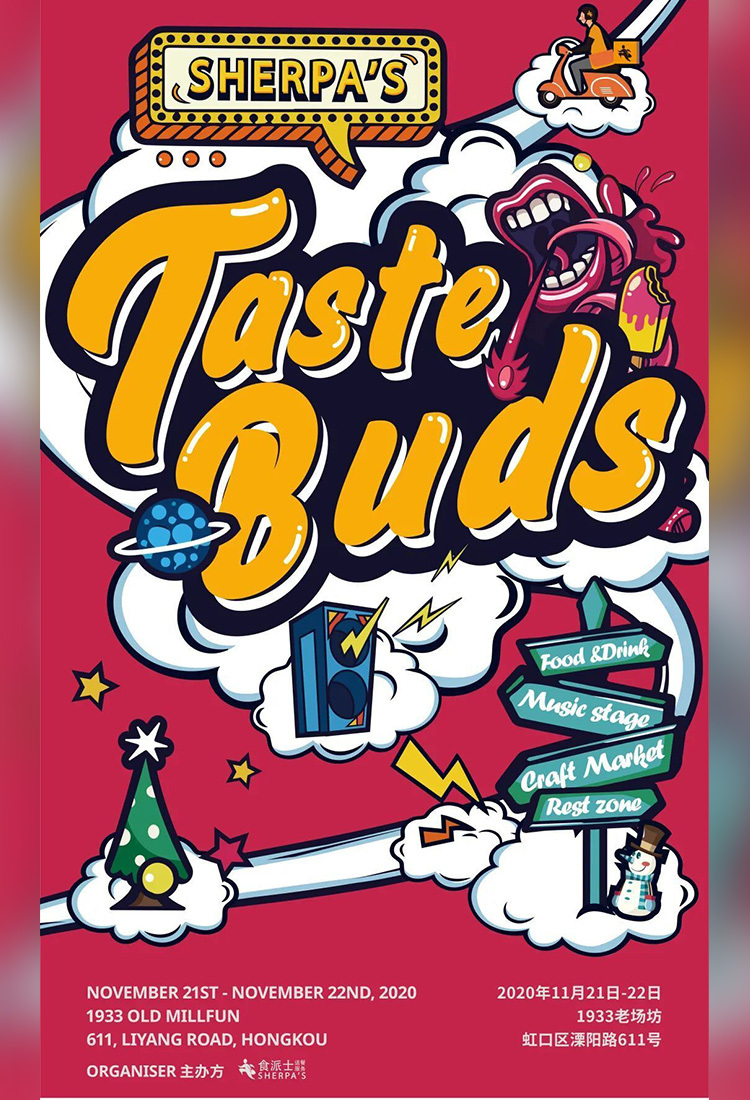 Tastebuds brings the first heavyweight Christmas market of year 2020 on the weekend to the historic, gorgeous, 1930s art deco abattoir. Entrance is free, but sign-up on SmartTicket for a VIP coupon (valued 20rmb), which includes a mulled wine and 20% discount on all food vendors! Limited to only 50 people each day, first come first serve.
Nov 21, 9.30am-5pm @ Weihai Villa
Take a trip out of town this Saturday to the farms of Fengxian, where kids can experience tea picking and calligraphy and the value of nature conservation. Pick up is 9.30am and drop off is 4.30pm, both at
Weihai Villa
. Tickets cost 258rmb for adults and 288rmb for kids. There's also a deal for 498rmb for one adult and one child. Scan the QR code. Ticket purchases close Nov 20.
Sunday
Nov 22, 10am-3pm @ Shanghai Young Bakers
Another baking class by Shanghai Young Bakers; students can learn how to make baguettes and pretzels with treats to bring back home. Scan the QR code to get your tickets before Nov 18. The class is 500rmb per person, lasting all morning and early-afternoon. Proceeds will go to support charity training programs.