THURSDAY
Jan 21, 5.30pm @ Cloud 9 (Grand Hyatt Shanghai)
A brand new Ladies Night running every Thursday evening until the end of March. Women can enjoy the Buy-One-Get-Two deal on the the Sloe G&T (for 88rmb) or the Mumm Champagne (for 210rmb). Don't be late because Ladies Night ends at midnight, so grab a friend and rush over after work.
Jan 21, 6-10pm @ Liquid Laundry
The day is finally here. After a whacky four years, a new American president has been sworn in. Celebrate the day with a party at Liquid Laundry. There will be a re-airing of the entire event, as well as discounts on sleected drinks and a special inaurgaration-only menu. Spots are limited, so scan that QR code to RSVP.
Jan 21, 6.30pm @ Curfew
BOSS LADY has organized a Speed Connector Night. Conversations are 6-minutes, giving each person three minutes to get down to the basics of who they are. There is limited places so RSVP. Admission 180rmb comes with two drinks and canapes.
Jan 21, 8pm @ Roxie
Roxie's doing queer trivia! Win prizes from Sugahai, Cherry on Top, The Hai and more. All gender expressions and orientations are welcomed. Come as a group or join on a team upon arrival.
Jan 21, 8.30pm @ Elevator
If movies like WW84 and Pixar's Soul aren't cutting it, Elevator's doing a movie night. "SEBASTION" is a collection of short films about queer strength and perseverance during the pandemic. There will be Chinese and English subtitles. Stay after the screening for the party.
FRIDAY
Jan 22-23, 7pm @ Tomatito
SOCIAL SUPPLY have organized a complete Aprés Ski dining experience for the weekend to celebrate their 7th anniversary. The menu winter-ski-resort themed, and guests are invited to dress in similar attire. 688rmb per person for the full two-hour experience.
Jan 22-23, 7pm @ Revolucion Cocktail
Revolucion is bringing out the "Pies and Flutes" and having a a party to celebrate the iconic sex comedy. One free drink included with the 100rmb admission.
Jan 22, 8.30pm-late @ The Apartment
Every Thursday, The Apartment does swing dance classes followed by some partying. Grab a partner and learn classics like the Charleston and Lindy Hop. Dress code is 50s-60s, with 50rmb admission pre-sale or 70rmb at the door.
Jan 22, 9pm @ XBar
XBar is doing an "End of Days"-inspired party. How... poignant. Entrance is free and cocktails start at 9pm. At midnight, the entire club goes dark — get it? "Blackout."
Jan 22, 10pm-late @ Le Cafe des Stagiaires
It's another Aprés Ski party, as if winter can't go away fast enough. LCDS and Cocarde have teamed up for their party. French bar with a French DJ? How cliché! Guests who rock up in ski-based attire get a free glass of mulled wine.
SATURDAY
Jan 23-24, noon-late @ Mikkeller Tasting Room
Mikkeller is hosting a free photo exhibition by photographer Niko Drg. The collection encompasses three years of photos of abstract architecture found in metropolises around the world. There will food, mulled wine and drinks to enjoy, with a dish costing around 40rmb and booze ranging 30-105rmb.
Jan 23, 2pm @ The Bull & claw
This afternoon pub crawl will have folks heading to four locations, drinking four beers and eating four tacos. The stops are
The Blarney Stone
,
The Camel
,
El Santo
as well as the meet-up spot. There is the 198rmb deal for four-of-everything, but also 40rmb Jing-A beers and 30rmb tacos.
Jan 23, 8pm @ Bar Rouge
Bar Rouge is keeping the heat up with a steamy Saturday masquerade ball. Entrance is 150rmb at the door, and comes with not only a drink but also a mask. More "Renaissance ball" and less "Eyes Wide Shut".
Jan 23, 8.30pm @ FORTÉ
A French DJ is mixing tunes at FORTÉ for the evening, as well as a featured performance show. Entrance is free, and there is a special deal on Champagne Deutzl for 588rmb.
Jan 23, 9pm-late @ CÉ LA VI
Launched back in 2020 and now it's back for 2021. This series pumps up the volume on all the best disco and 70s hits. Pre-sale tickets for admission are 88rmb but 108rmb at the door.
SUNDAY
Jan 24, 10.30am @ O'Mills Bakery & Bistron
After a tough couple of days of partying, treat the body and soul with some morning yoga. Hatha yoga, followed by a plant-based brunch. The all-inclusive price is 149rmb per person. Mats will be provided.
Jan 24, noon @ Tiger Muay Thai X Ringside Boxing & Beyond Gym
Ringside Boxing & Beyond are opening up their new crossover gym with Tiger Muay Thai, and they're celebrating this occasion with some Muay Thai training run by professionals, from Thailand! Ringside members can pay 188rmb to join, while non-members pay 228rmb. Sign-up fast, there is a 30 person limit.
Jan 24, noon-4pm @ Italo
Art Talk is an event series where folks can listen in on artists talking about their work and the industry itself. The first of 2021 has artist C.C. giving the talk. Completely free to join in, and accompanied with the Sunday brunch Italo offers, but with limited spots — sign up fast.
Jan 24, 2-4pm @ On Air Space
An environmental workshop and discussion where guests will be learning about how to live a much more sustainable life. The workshop teaches people how to make coffee eye serum and beauty tips. The cost to participate is 98rmb per person.
Jan 24, 4-8pm @ Uptown Records n' Beer
NTS Broadcasting is doing their first show of 2021, with DJs Aymen, Laughing Ears and Alex Wang playing for the afternoon. It's free, so come by to listen live or tune in on
nts.live
.
SMARTTICKET
Jan 21, 9pm @ The Pearl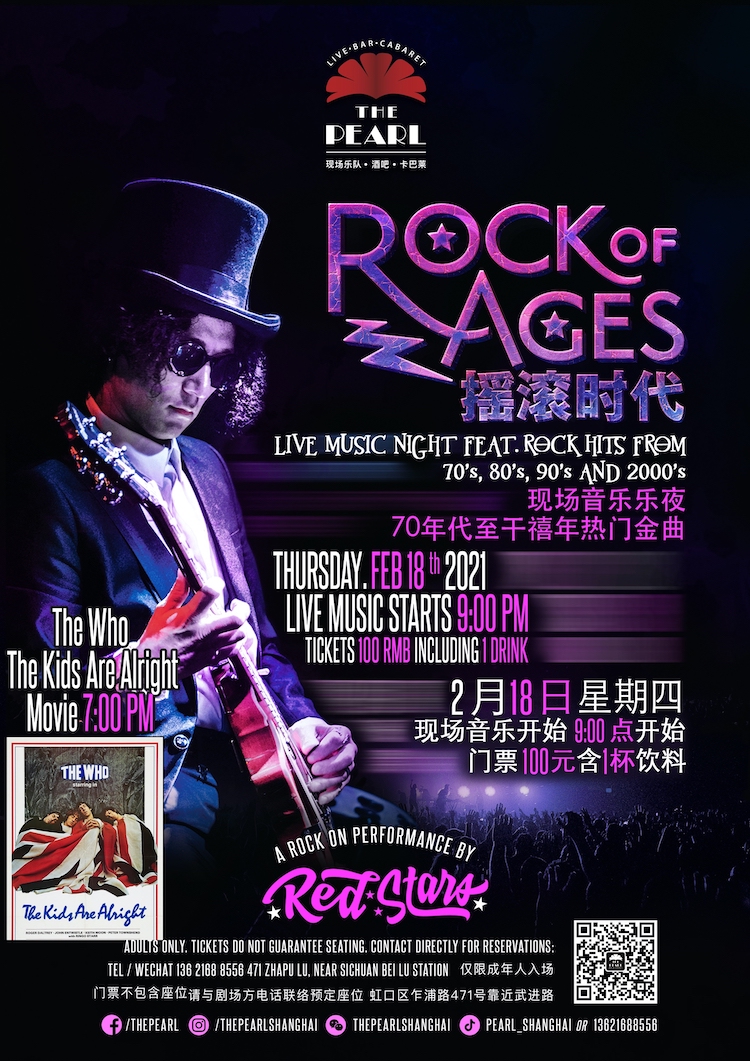 The Pearl's Red Stars rock all night to the greatest hits from Abba, Bon Jovi, Queen and more. Pre-sale prices are 100rmb, available over on
SmartTicket
.
Jan 22, 8pm @ Lincoln Center Shanghai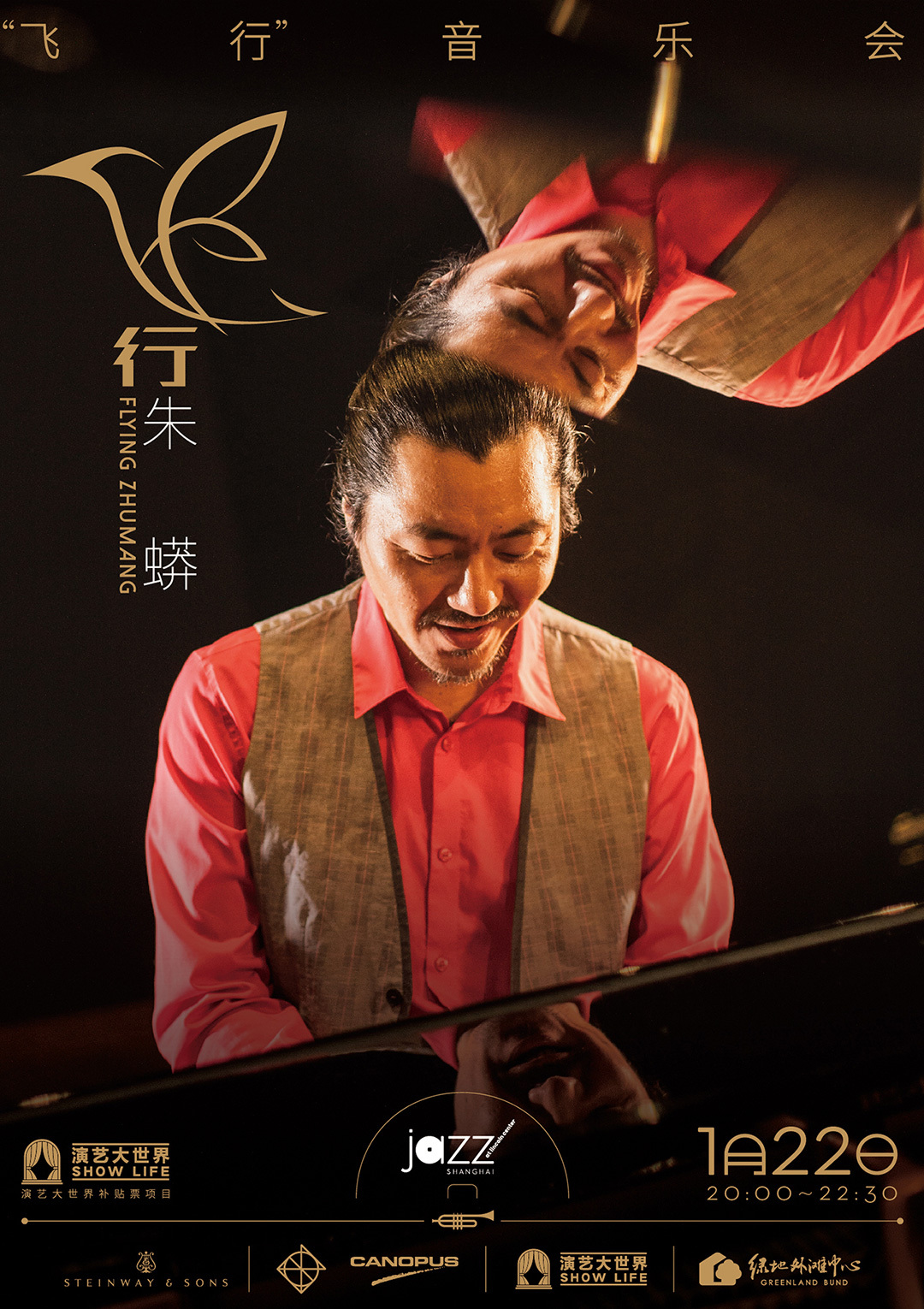 Famed pianist Zhu Mang is teaming up with trumpeter Hu Danfeng, bassist Danny Zanker and drummer Chris Trzcinski to give a night of all-time classics mixed with original compositions. Pre-sale prices are 180rmb, and include one free snack, available on
SmartTicket
.
Jan 23, 8pm @ Lincoln Center Shanghai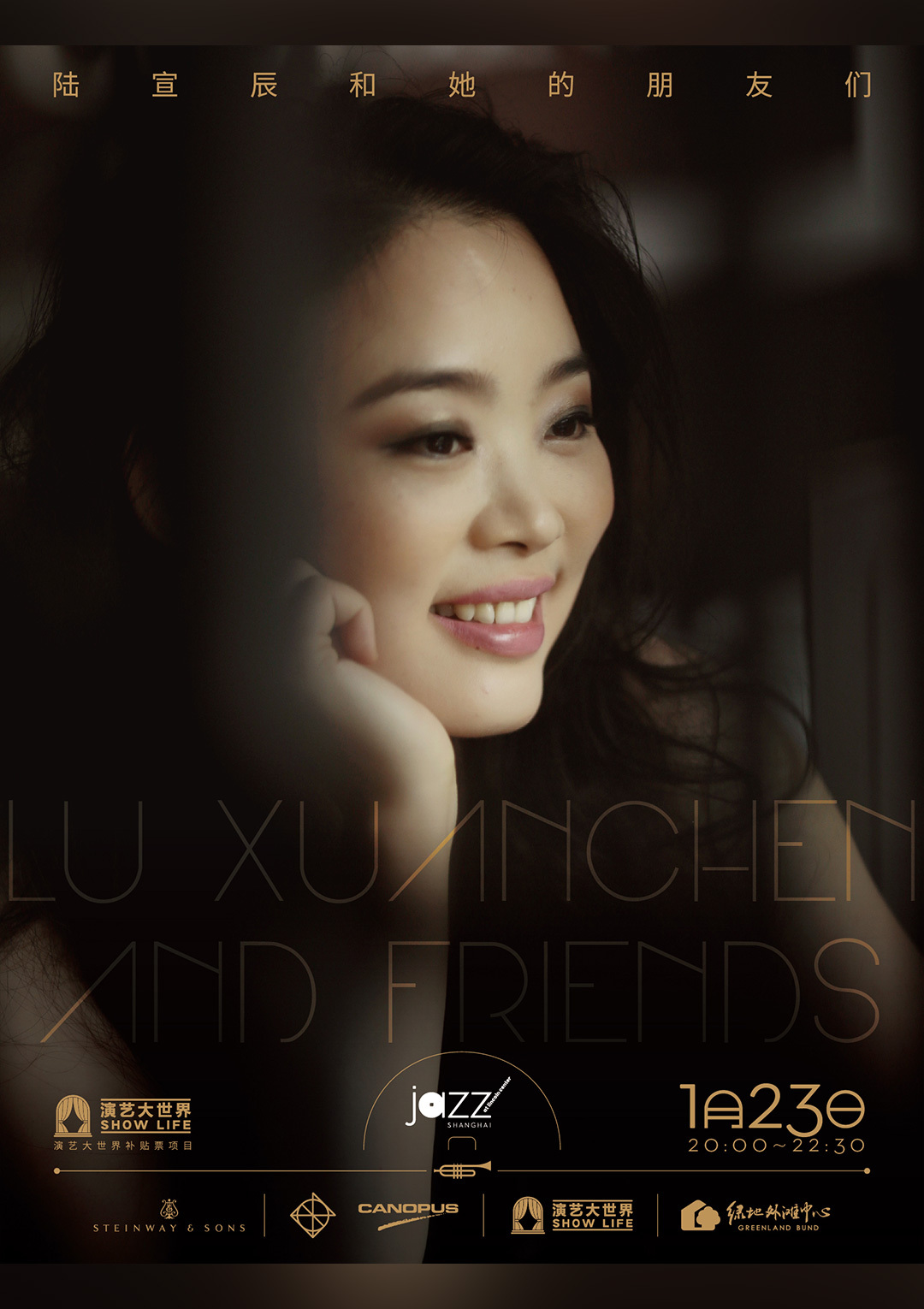 Jazz singer and pianist Lu Xuancheng is joined by his quintet: of Chen Jiajun on saxophone, Hu Danfeng on trumpet, Zhu Donghuan "Tico" on upright and electric bass, Wu Zhenbang on drums, and Zhang Yi playing traditional instruments pipa and guzheng. Pre-sale tickets are 180rmb (with one snack) available
SmartTicket
.