Inner Mongolian band
Hanggai
is coming to Shanghai for a one-night concert at the
Blue Note Jazz Club
.
Started in 2004, the band is made up of musicians from across Inner Mongolia, Qinghai and other provinces of China. Their musical styling is an amalgamation of folkloric Mongolian music and contemporary rock & roll, a synthesis of past and present. The instruments they play include the
Tovshuur
(a two-stringed lute) and
Morin Khuur
(horse-head fiddle), as well as percussions, electric guitar and bass. The songs are performed in the traditional Mongolian throat singing synonymous with the culture.
Hanggai
is an ancient Mongolian word. It refers to the world, and how it's encompassed by blue skies, white clouds, grasslands, rivers, mountains and forests. As the band's name, it is a nominal expression to its heritage.
For the previous 15 years, the band has made great strides within the music scene. They have produced 7 albums, been nominated for the 2011 Best Band Award at the
Songlines Music Awards
and have won the 2017 Band of Year award at the
CMIC Music Awards
. Hanggai has collaborated on a record with rock producer
Garth Richardson
of the Red Hot Chili Peppers, performed live with the Shanghai Symphony Orchestra and have even produced soundtracks in film and television.
Hanggai will be playing at the
Blue Note Jazz Club
on
March 27
, at 6.30pm. There is a pre-sale price of 299rmb per person on SmartTicket. If interested in seeing the band play live, click
HERE
to be redirected to the ticketing page.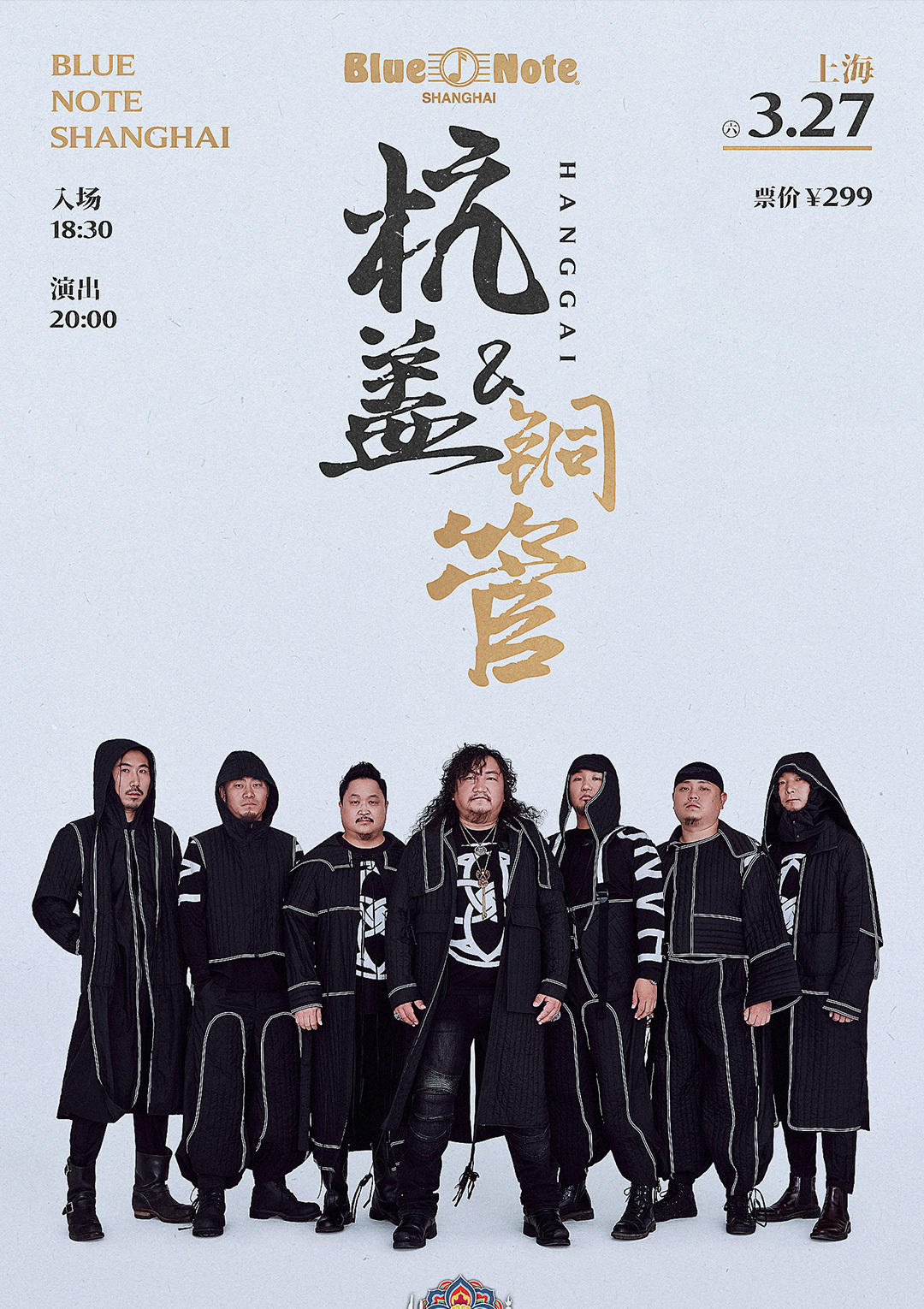 *
Hanggai is just one of many live bands performing in Shanghai, so click here for SmartShanghai's Live Music Directory Page
to know what else is going on.