We keep alternating Christmas and non-Christmas stuff on you! This one's un-Christmassy.
Thursday
Dec 17, 8pm @ Roxie
Trivia game at Roxie, where the questions are queer-themed and the host is in drag! Prizes to win and it's free to participate – sounds like a win-win. If you can't find a team in time, singles can walk in and find a group.
Friday
Dec 18, 8pm @ UP Shanghai
Sex toy producer SVAKOM is hosting a Sex Toy Party. Drinking, dancing to be done and fun new play-things to take home. Tickets are 160rmb at the door, 120rmb for early-bird ticket. Maybe leave your strict religious upbringing at home.
Dec 18, 9pm @ Elevator
Love Bang are dropping their brand new album, "Delivery", with a light show by 陈吸吸 and DJ sets by Ceezy, MMQ, and, naturally, Heatwolves. Entrance is 50rmb before 11pm and 80rmb after, but every attending person gets a free album download.
Dec 18, 10pm @ C's Bar
C's Bar is lining up DJs Dam's, Nanotech and Celdiv G Grooyah for a night house and techno. Drummer Johannes providing the real-life rhythm. No entrance fee.
Dec 18, 11pm @ Celia by Pulse
Heroic Duo Emil Chang and Javis share the spotlight at Celia as they run the jams for the eve. Entrance is 120rmb, comes with a complimentary drink.
Saturday
Dec 19, 2-8pm @ Mikeller Tasting Room
Wine Lips and China Social Club are debuting their chardonnay, named Khawa Karpo. They've been producing it under the Meilixueshan mountain range in Yunnan since 2019. The wine tasting will also feature bottles from the Fermentation/Petite Garden crew, plus short stories shared by the makers and a wine quiz to accompany the sips. A glass is 50rmb, but it's a limited amount.
Dec 19, 5pm @ El Santo
El Santo's putting on a "Fiesta Mexicana". It's like an 80s retro party done the Latin way, with DJ Se7en and La Neta Sound Machine bringing some Mexican tunes. Every hour is squeezing in deal: 20rmb margaritas from 6-7pm, 20rmb tacos from 7-8pm, 20rmb coronas from 8-9pm, and if you're staying late, free shots at 11pm.
Dec 19, 7pm @ RIINK
A grand opening in Shanghai is less like a baby birth and more like a 13-year-old having their bar mitzvah. It's a mandatory step into adulthood. Anyway, mazel tov to RIINK, who is hosting their grand opening, with a party that everyone is welcome to join (dress code: colorful). There will be an all-day package deal for skates and a drink, and DJ Alynaa is on deck for the night.
Dec 19, 10pm @ Inferno
Perhaps as a tribute to the
perfectly flawless
debut of Cyberpunk 2077, Inferno is hosting a night of hyper-cyber techno tunez. This all-outer is free. DJs Psytrix and Nexus 656 are on for the night, and there's a special drink called Neon Knife for 50rmb. There are also going to be prizes for the freakiest cyberpunk outfits.
Sunday
Dec 20, 4pm @ Italo
Italo is hosting a two-hour keynote speech about natural wines made in Ningxia, with tastings and tapas. 398rmb in order to attend, and an RSVP is needed, so scan the QR code to grab a seat.
Meanwhile Over on SmartTicket...
Dec 17, 8.30pm @ The Pearl
The Pearl's Red Stars are taking it's audience through the last sixty years, offering a cross-genre music experience; playing music from ABBA to Bon Jovi to Michael Jackson to Queen to everything in between. Doors open at 6pm, with happy hour all the way to 8pm. Admission gets you entrance and two complimentary drinks. Get your tickets on
SmartTicket
.
Dec 18, 8pm @ Jazz at Lincoln Center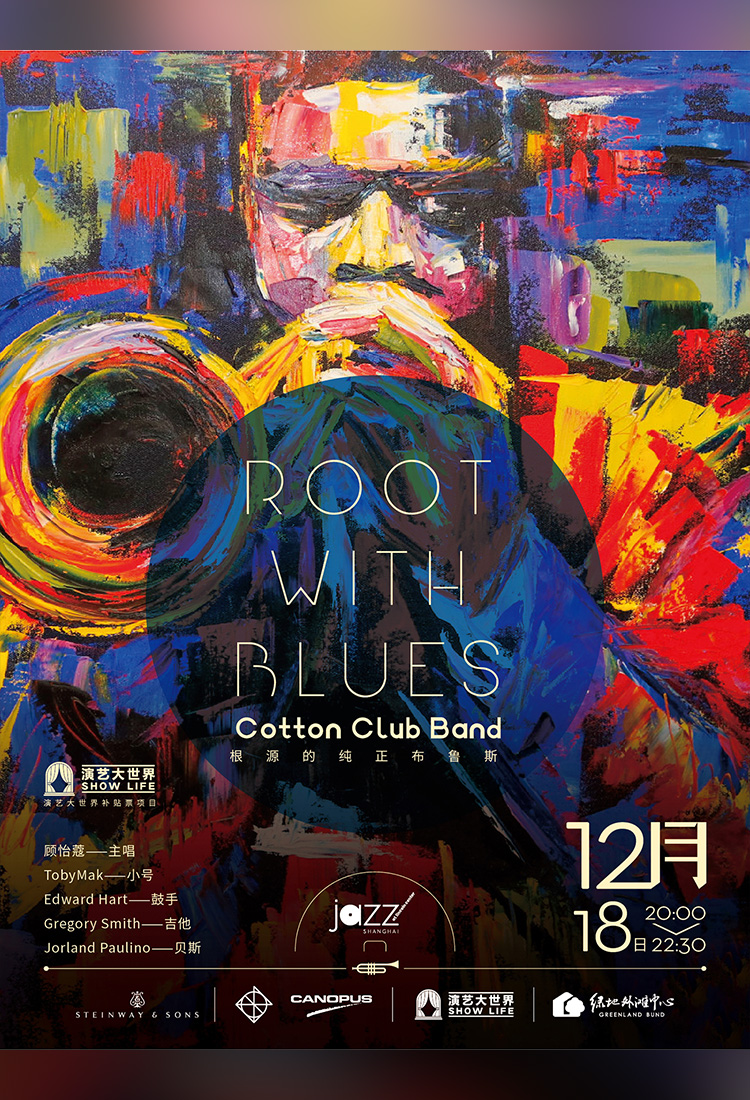 The legendary Cotton Club Band are bringing the best-of-the-best for one night. Gregory Smith on guitar, who has been with the band for 19 years; bassist Jorland Paulion, who has completed nearly 5,000 shows with band; accompanied by Toby Mak on trumpet, Edward Hart on drums and Yiko Gu on vocals. A night of blues available on
SmartTicket
.