The weekend is filled to the brim with things to do, from egg-based fun runs to steampunk night outs, so have a gander at what's there to do.
THURSDAY
Jan 28-Feb 28, noon @ Hyatt on the Bund
For a limited time, the Hyatt is doing a traditional Swiss-fodnue made of Gruyere and Beaufort. The deal for 250rmb a set, and comes with the usuals like potato, gherkins and sliced baguette. For an extra fee, guests can get add ons such as poached shrimp, sirloin steak and more. Make sure to reserve a table 2-days in advance.
Jan 28, 6-9pm @ Luck You Cafe
PAO is teaming up with mustachio-man Charlie Andrews for a cocktail night centered around tea. This pop-up is only for a short-time this evening, so be fast enough to grab a caffeine concoction.
Jan 28, 9pm @ XBar
SOiF is sharing their collection for a one-part wine night, one-part dance hall. Aussie DJ Spicy will be mixing disco and groove tunes for the patrons, and entrance to the event is free.
Jan 28, 9pm-late @ Elevator
Start the CNY party season early with a night at Elevator. DJs Mumbo No. 5, Mike, JRG and Spacereturn will be crafting tunes all night long. There is a 40rmb entrance fee.
Jan 28, 11pm @ Celia 702
Starting from tonight, Celia is doing Equivalent – a night of heavy electonric music. DJ Tina W will be avoiding the commercial and mainstream hits and will be instead focusing on a spectrum of techno, from progressive to deep. There is an 80rmb entrance that includes one complimentary drink.
FRIDAY
Jan 29, 6pm @ VUE
Grab some grub and have it pair with a brewski. Zapfler and VUE have organised a dinner and drink set where each dish is accompanied by a beer. The dinner set includes chicken & shitake consomme, salmon mi cuit, slow-cooked beef cheek and more; click here for the
MENU
. The set is 440rmb per person.
Jan 29, 9pm @ Shake
The C2 band are returning for their fan-favourite 70s & 80s funk and disco. Their set will include jams from Marvin Gaye, Chaka Khan, Abba and more. Entrance to the live show will be 100rmb.
Jan 29, 9pm-3am @ MAO Livehouse
Hush, keep this a secret, but MAO Livehouse are doing an all disco night, where the entrance is free and the tunes are funky. The DJ line-up for the night includes Iku-Iku, 超FUN, Gargoyle Girlfriend and Charley. Be careful, there will be a hella lot of glitter tossed around.
Jan 29, 9pm @ XBar
Three DJs, Solo, Lucas and Tofu, will be grinding the turntables into dust with their underground EDM mixes. For those looking for a tougher tempo, then know that entrance is free.
Jan 29, 10pm @ Kartel
Time to get funky. Every Friday, Kartel does a funk night, led by Shanghai long-termer DJ Bo. Each week focuses on a different genre of funk; this week it's the early-90s G-Funk. Guest DJ Skinny Brown will be supporting the funkmaster for the night. There is a drink special, where standard mix drinks will go for 40rmb.
SATURDAY
Jan 30, 10am @ Egg (Anken Air)
Celebrate the opening of the brand new Egg with an early morning run. Free to join, runners will be covering 5km across the city – from new Egg to old Egg and back to new Egg. There is an 88rmb bundle where participants can get a limited edition Egg dish and a coffee, or choice of their own with a giveaway.
Jan 30, 11.30am @ El Santo
[
UPDATE: Sorry to say, but the event has been cancelled.
]
Australia Day may have been on the 26th, but it's never too late for a barbie with the mates. Come for an Australian barbeque, where there will be snags, sausage rolls, ANZAC bikkies, Aussie wine and whole lotta Down Under goodies. There will be live music, as well as the Tripple J's Hottest 100 (it's a radio channel). There will also be a raffle and activities.
Jan 30, 1pm @ DODU
They're back at it! Spare Leash is working with two rescue organsations for another adoption day. Come help all the poor pups needing a foster home (or a forever home) during this cold winter season. 20 dogs will be featured, and there will be pet brands on sale and drink specials.
Jan 30, 6.30pm @ Ringside Boxing & Beyond
Fight Night is back baby! Rignside is hosting their first fight night of the year, featuring nine fighters brawling it out. There will be a DJ mixing for the night, as well as a dance performance. Entrance is 50rmb, and comes with a complimentary drink.
Jan 30, 6.30pm @ UnTour Food Tours
UnTour is doing a tour across the Fmr. French Concession, where tourists will not only see the hidden speakeasies burried within the city walls, but will also get a killer drag show led by the lovely Lady N. Gentlemen, as well as cocktail mixing class. It's 758rmb for one person to join, but a private tour can be organized for a minimum of eight people.
Jan 30, 8pm @ Bar Rouge
Bar Rouge is also taking part of the early-CNY party vibe with their themed Hip Hop Hai party. It will be a night of hip-hop compilations and R&B tunes. Entrance is 150rmb and incldues a complimentary drink.
Jan 30, 10pm @ Inferno
Strap on that leather-bound welding goggles and put on the most dapper vest there is, Inferno is doing steampunk. One of the many themed parties, DJs Berserkir and Timecreeper will be curating tracks harkening to the sci-fi sub-culture. Entrance is free.
SUNDAY
Jan 31, 10am @ Perch
Perch is having an all-day brunch pop-up led by chefs Opalyn (Aunty Baby's) and Noemie (Sunday Batch), where they will serve up classic Filipino dishes such as Tapsilog, Longsilog, Bangsilog, Tocilog and Litsilog. The price range is 68-78rmb per dish. Make sure to reserve a table in advance and come early.
Jan 31-Feb 2, 2pm @ Chongming Island
End the weekend with a retreat to Chongqing Island. Don't worry, the island is in Shanghai so health codes won't change. Guests will be staying at a hotel, doing yoga and meditation. Other activities include cycling around the village and visiting local farms. It's a two-night stay with an all-inclusive deal starting at 2,650rmb per person.
Jan 31, 2.30-6.30pm @ 1900Loft
Get ready to impress the family for CNY by learning how to make dumplings by hand. People will also get the chance to learn more about the history of the dish. It's 150rmb to take part in the course. For folks who are vegans or have food allergies, make sure to contact the organizer before signing up.
SmartTicket
Jan 28-Mar 21, 10am-9pm @ Shanghai Concert Hall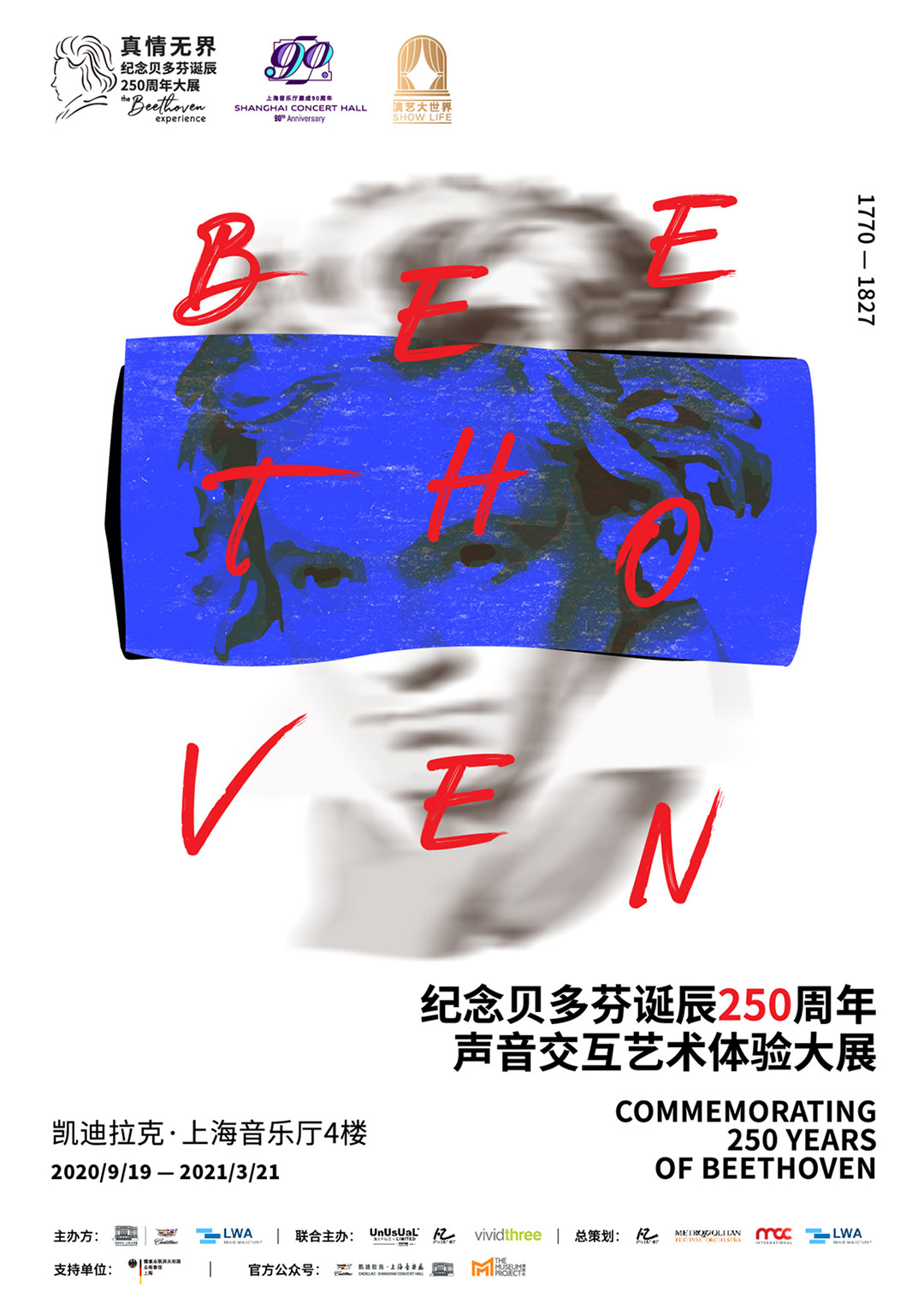 A museum running until mid-March is comemmorating the works of Beethoven himself. Visit to learn about the world and mind of this legendary composer. Single admission is 118rmb and admission for two is 218rmb on weekdays. Single admission is 138rmb and double admission is 258rmb on weekends and holidays. Purchase tickets on
SmartTicket
.
Jan 28, 8.30pm @ The Pearl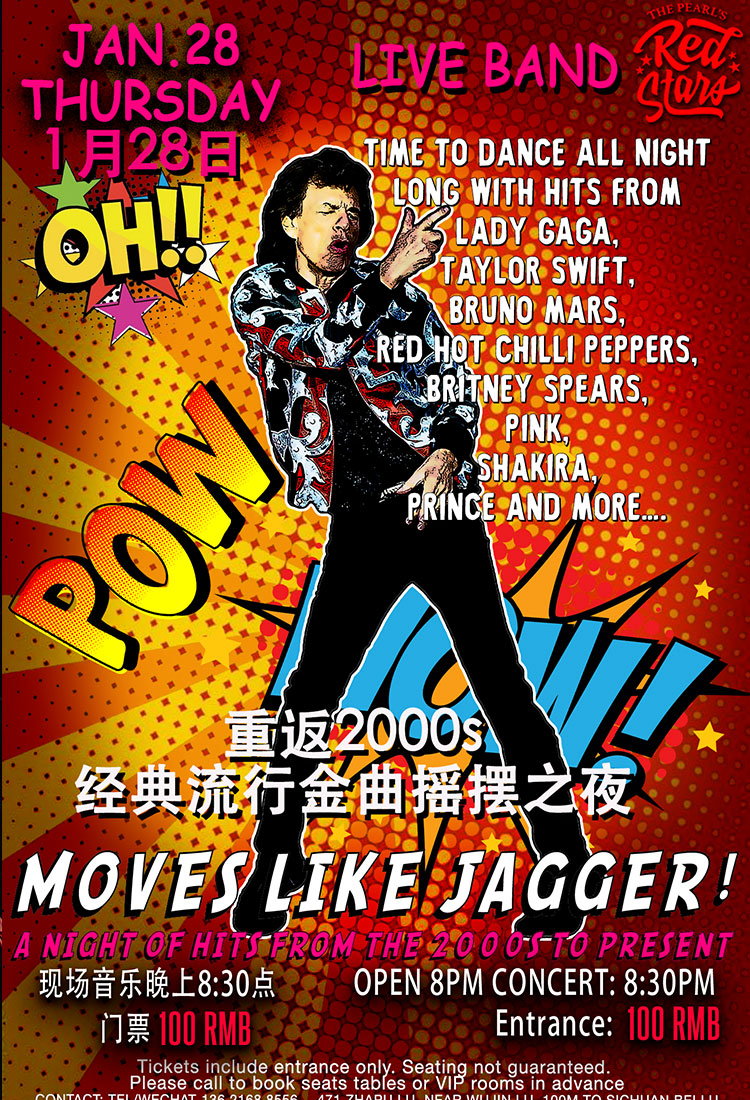 The Pearl is doing a massive jam night, as their live band Red Stars plays some of this best hits of the last decade. Expect Lady Gaga, Taylor Swift, Bruno Mars, Red Hot Chilli Peppers and more. Happy-hour runs from 6-8pm, with pre-sale ticket costing 100rmb. Purchase tickets on
SmartTicket
.
Jan 29, 8pm @ Shanghai Symphony Orchestra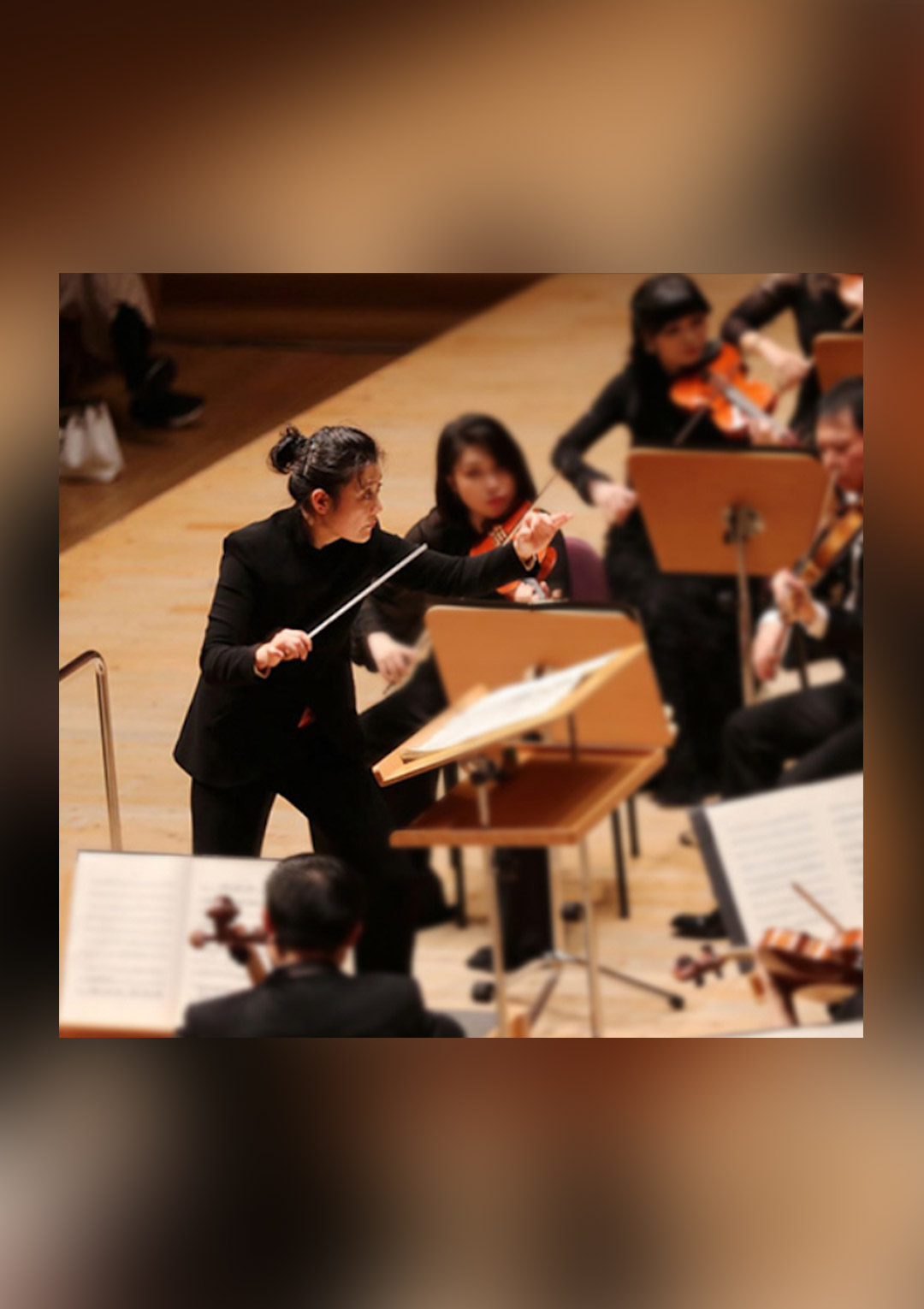 Guess it's a Beethoven weekend. The second show of the Beethoven Complete Piano Concertos series, the Magnolia String Quartet, conducted by Zhang Jiemin with Wang Yalun on the piano, will perform works by Beethoven. The program includes Beethoven's String Quartet No. 8 in E minor, Op. 59/2 and Piano Concerto No. 3 in C minor, Op. 37. Admission ranges from 380-580rmb, depending on seating locaiton. Purhcase tickets on
SmartTicket
Jan 29-30, 9.30pm @ The Pearl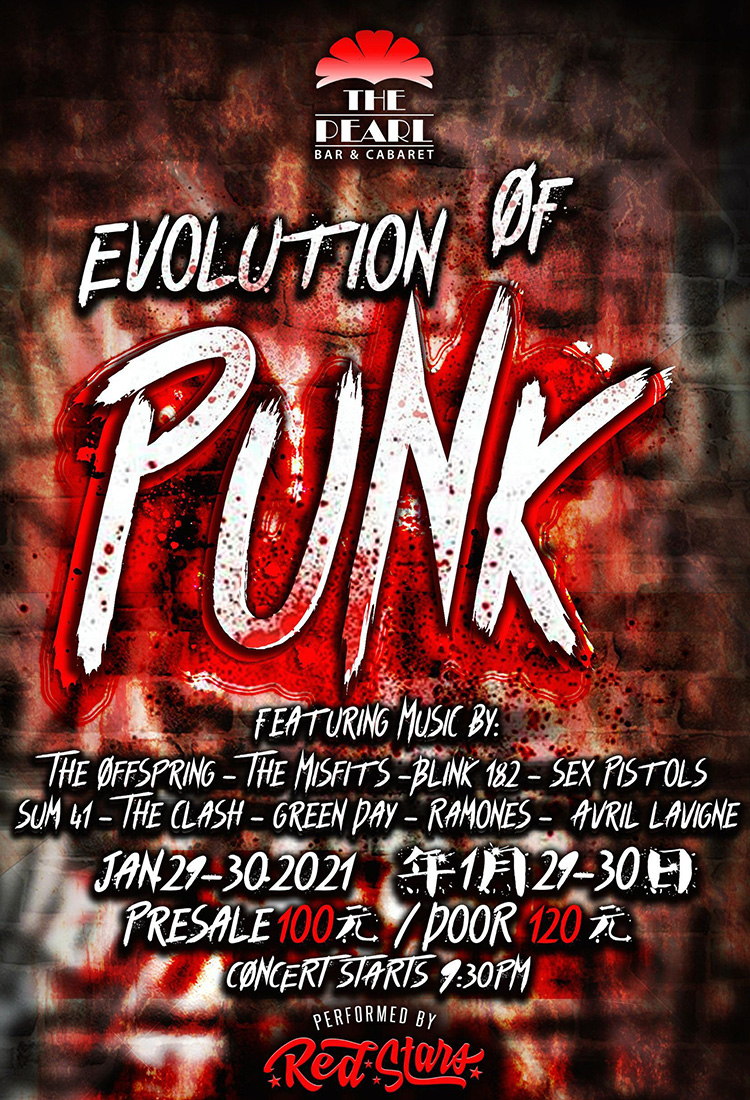 Time to get rocking! The Pearl's Red Stars are doing two punk nights, playing hits from The Clash, The Ramones, The Misfits, Green Day and more. Happy-hour runs from 6-8pm, with a pre-show at 8.30pm. Pre-sale admission for each night is 100rmb, so purchase tickets on
SmartTicket
.
Jan 31, 7.30pm @ Lincoln Center Shanghai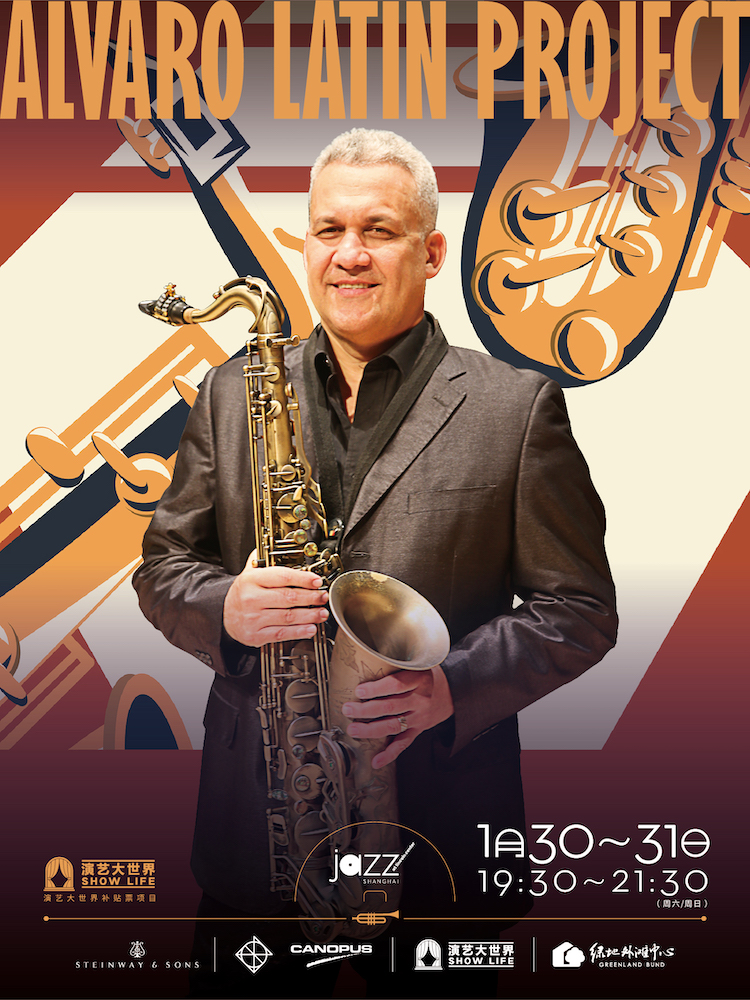 the Latin Project is lead by saxophonist Alaro Cardenas, and accompanied by a band made up of Toby Senior Vega, Pranayam Aquino and Skalex Stuch, with support form trombone player Hu Wenqing and pianist Zhang Kewei. Together, they will end the week with some soft Latin jazz. Pre-sale tickets are 180rmb, and it comes with one complimentary snack. Purchase tickets on
SmartTicket