So much music! We've got like four music things for you, if you've missed standing in dark places while sweet sound washes over you, but if music's not your thing, if the plucking of strings does not quicken your pace, then we've also got pool parties and BBQs. Hit it.
Friday, September 4 @ Shake
Lannie Loong stars in this 21-song, three set concert dedicated to the one and only Ms. Winehouse. Backed by an all-star band featuring Yang Hongbin on keys, Zhang Tianchi on bass, Chen Xiaozhou on drums, CK on trombone, Jeremy Sinclair on trumpet, Zhao Xinbo on guitar, and special guest singer JoJo. Expect hits, deep cuts and a lot of soul. Dinner and cocktails from 7pm, music from 9.30pm. 80rmb to get in.
Friday, September 4 @ Yuyintang
SKJ is the first Ska Reggae band from Wuhan, formed in the truest tradition of the genre: jammin'. The nine-person ensemble describes their music as "Countrified Ska Reggae Vulgar Jazz" which is... yeah, that sounds like a ska band. Starts 9pm, 80rmb presale or 100rmb on the door.
Friday, September 4 @ C's
CARBON, Fliphouse, Banjax and Tina Turnatrick — all fine people you should absolutely entrust your children to — will be hosting a symposium on the fine subject of punk rock. Expect panel discussions on dancefloor etiquette, bargain-bin music production and dismantling society. Free entry with drink specials until 10pm. Doors open at 8pm, going 'til late. Dress up in a school outfit and get a free shot at the bar. Free to get in!
Saturday, September 5 @ Yuyintang Park
Raise a slow, sleepy hand for this: YYT Park's hosting the sixth iteration of its "festival" dedicated to music meant to make... you... relax. Irrepressible romantics "young&dumb", noisy shoegazers "RE JIAN BEI SHA SHOU", blue dreampop band "Forsaken Autumn", old postrock band "21 Grams" and new psychedelic band "Nerve Passenger" set to take the basement stage. 150rmb on the door.
Not Into Music? Here Are Pool Parties And/Or BBQs
Saturday & Sunday, September 5-6 @ Mikkeller Tasting Room
Shanghai's only Caribbean restaurant and bar
Area 501
is bringing their signature jerk pit BBQ to Mikkeller. Beer, jerk chicken, pork, ribs and a four-bean Caribbean Chili. Match made in heaven. Veggie options available, menu visible on the event listing. 2-10pm all weekend.
Saturday, September 5 @ Wanfeng Aviation Club
Following the success of Summer Splash Pool Party Vol 1 back in July, Nova events is back bigger with another outdoor pool party. Booze, raffles, poolside yoga, DJs, and a BBQ. And it's free! Wait, that doesn't track, what's the catch here — ah, there it is, you have to share their event article on your Moments to get free entry. The sanctity of your WeChat Moments is a low price to pay for free entry to a pool party!
Saturday & Sunday, September 5-6 @ Tacolicious
Another round of bikinis and swim shorts are coming up at the Jing'an tacoutpost, this time for the whole weekend. 11.30am – 5pm on the terrace for a massive pool party along with a guest DJ and BBQ. 100rmb will get you free flow Easy Jack IPA from 12pm – 3pm.
Friday & Saturday, September 4-5 @ Jazz at Lincoln Center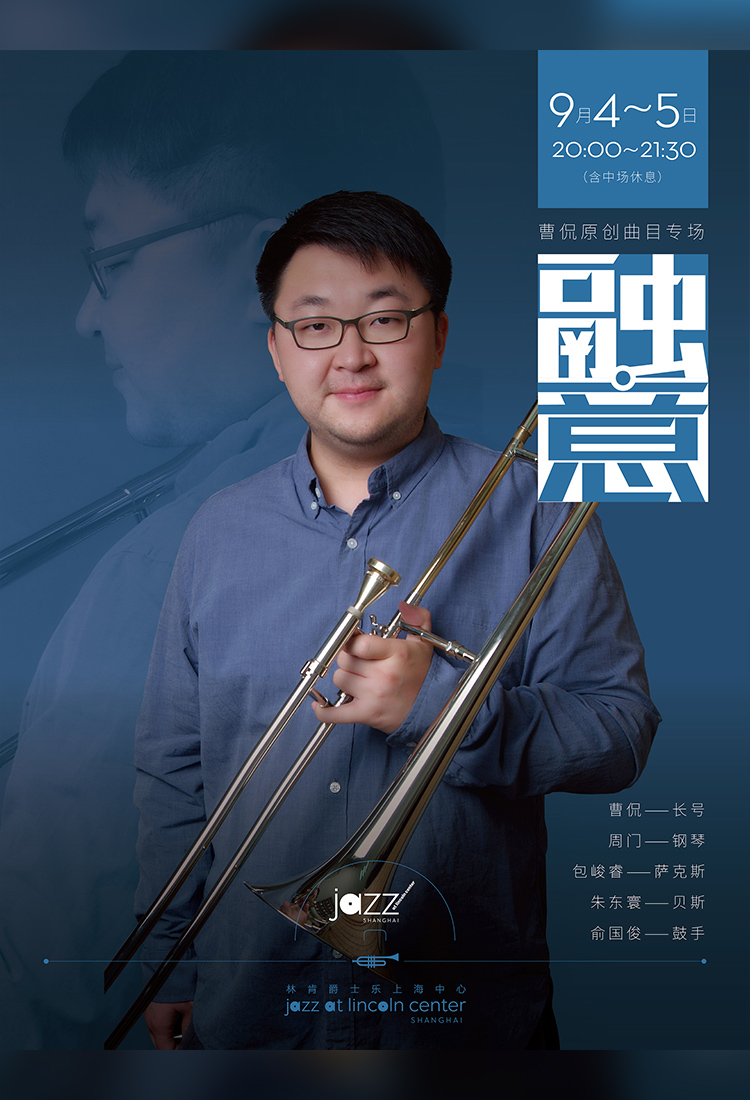 One of the most active trumpeters in the Chinese jazz scene, Cao Kan takes his best-rehearsed tunes to a quintet near you with Zhou Men on the piano, saxophone player Bao Jun Rui, bass player Tico, and Yu Guojun on the drums. Starts 8pm.
Saturday, September 5 @ Hellas House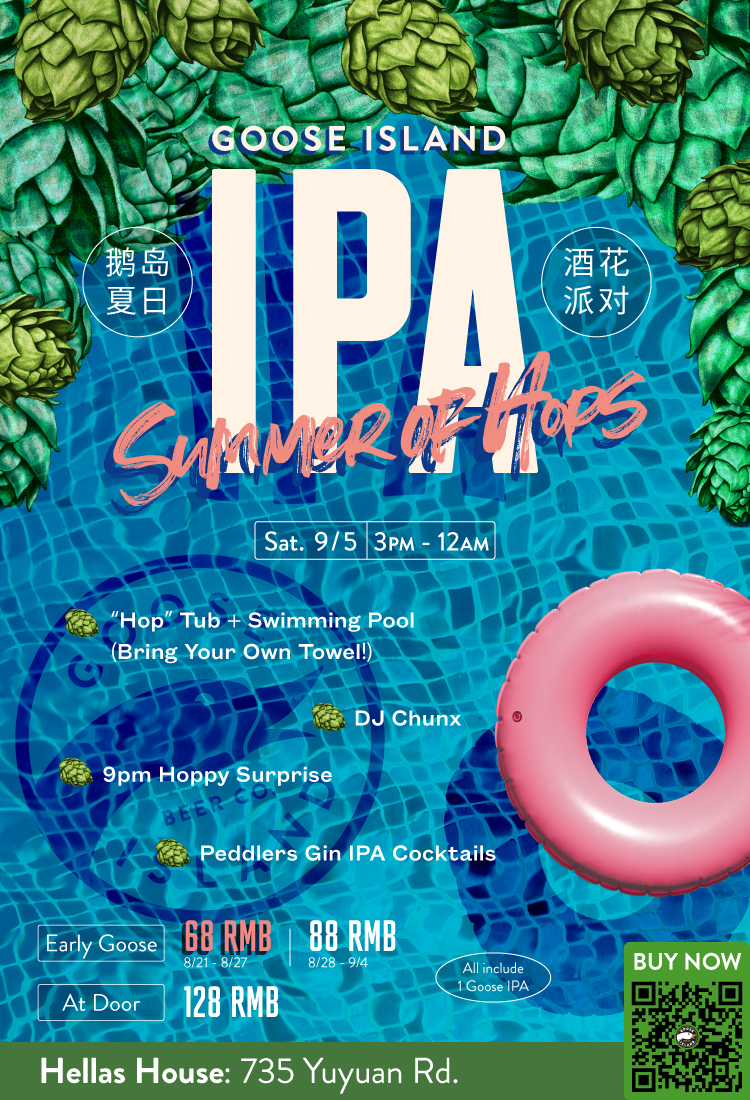 Ever seen a pool full of hops? Goose Island giving you a chance to experience beer's most critical ingredient up close at a party. Hellas House and local gin producers Peddler's contribute for a day of games, beer, competitions, limited edition Goose merchandise, hop flavored foods, beer, special Gin IPA cocktails, photo opportunities, beer, a "hop" tub and swimming pool (bring your own towel and swimsuit!). DJ Chunx providing Afrobeats, Amapiano and Hip Hop, and a special surprise at 9pm. Earlybird tickets get a glass of Goose Island IPA included.
Saturday, September 5 @ Eat N'Work
Second verse, same as the first! The Plug and Yella Crew return to throw a party on the Pudong side of the Bund at a ssssssassy new rooftop. DJ's spinning hip hop, funk, disco, trap, and lofi beats from 4pm til late as you watch the sun set. Presale ticket is 100rmb, comes with a drink. Door ticket is 150rmb.
*
Looking for more events? We've got an entire Events section of the site dedicated to what's going on in Shanghai.